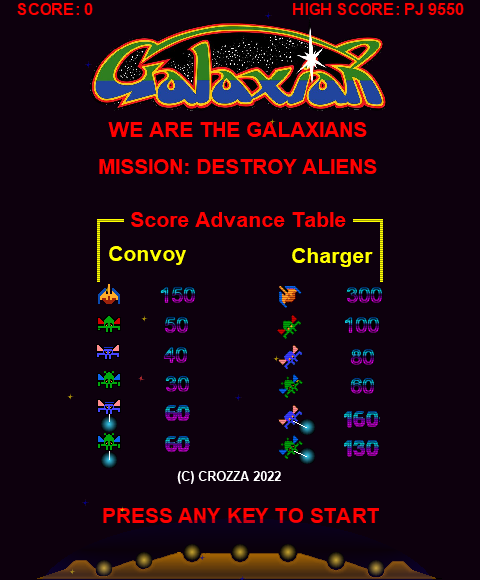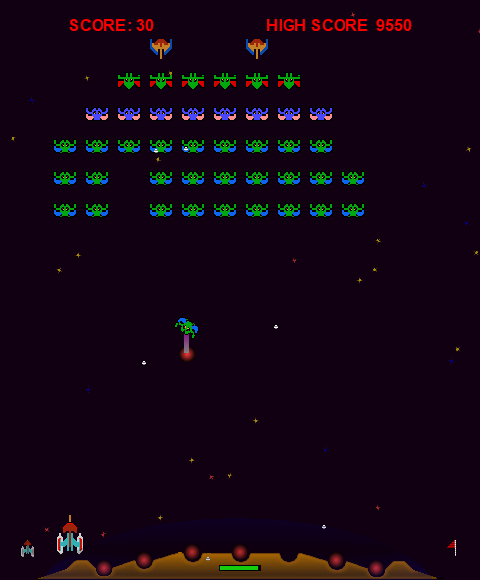 A Galaxian style remake save the power pods from the aliens.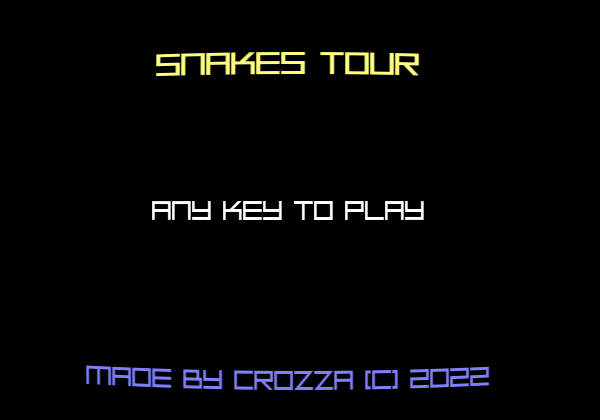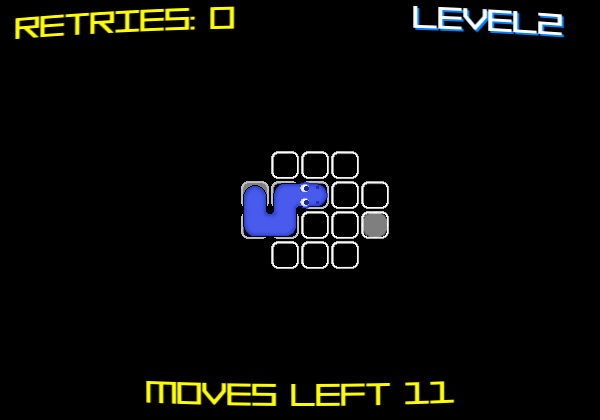 A experimental knights tour type puzzle game but with Snakes move snakes over all of the tiles to the exit. 20 levels of slippery fun.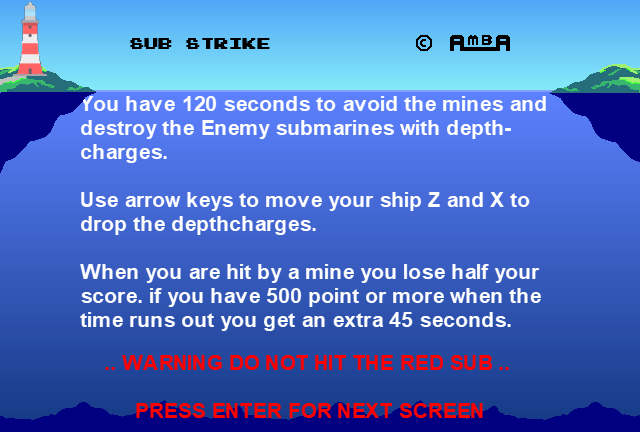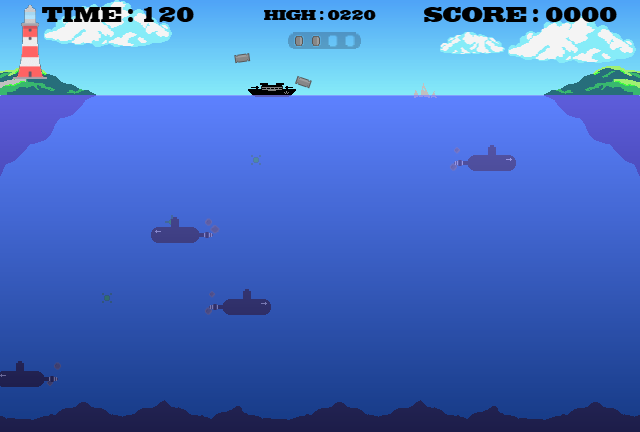 SUB HUNT Can you destroy all subs with depth charges?.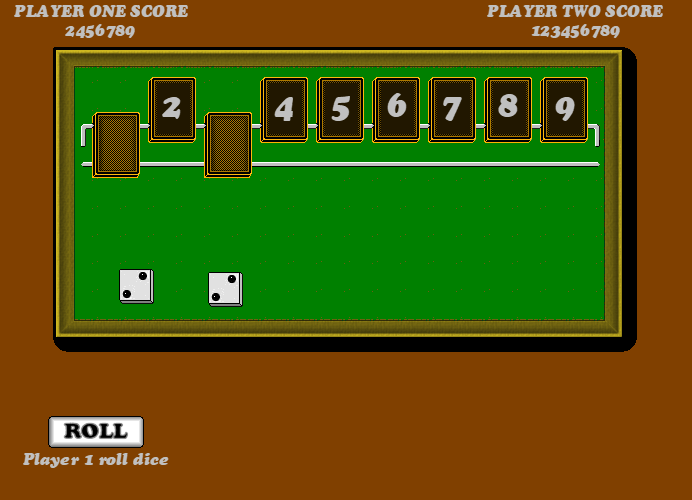 Shut the box board game can you flip all tiles to win ? or get lowest number.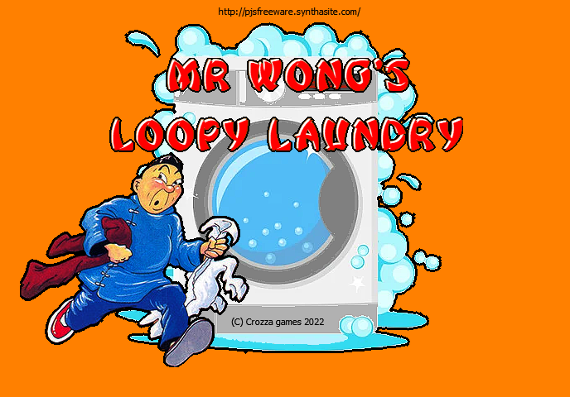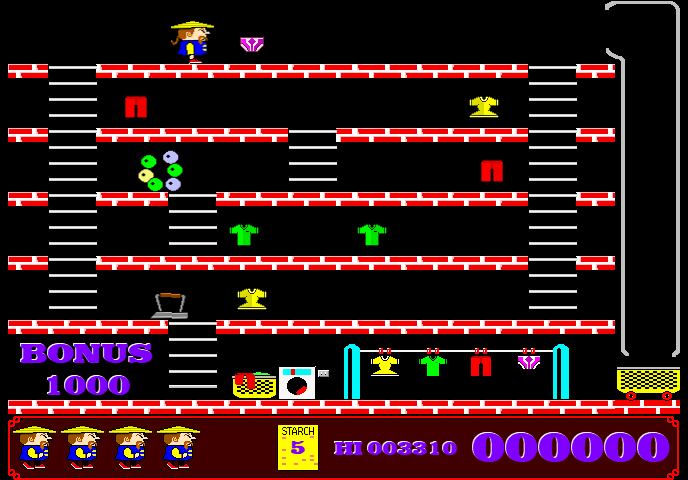 Amstrad version of Mr Wong's loopy laundry remade for windows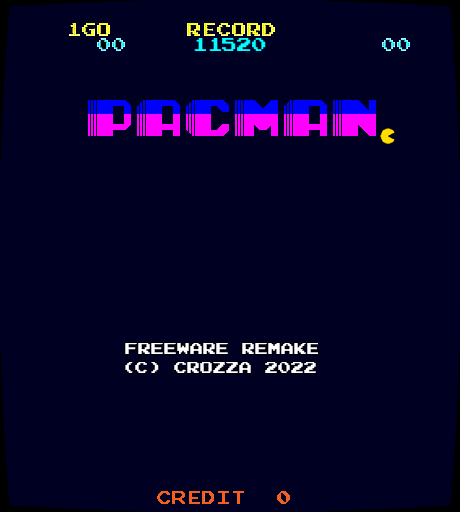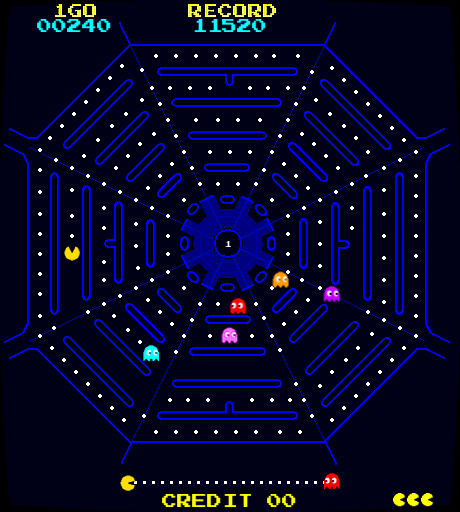 A PACMAN Experiment
Keys Left/Right to change direction
Up/Down change lane